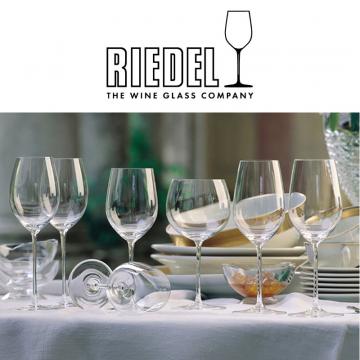 Riedel | The Wine Glass Company
The history of the glass brand Riedel goes back to the year 1756. Today the name Riedel stands for high-quality drinking glasses and the associated table culture. The Tiroler Glashütte is based in Kufstein and has belonged to the Riedel Glass Works company since 2004, together with Spiegelau and Nachtmann.
Riedel crystal glass has made a name for itself internationally, especially among wine connoisseurs. The glass series »Vinum« and »Sommeliers« are particularly well known here. Both collections were developed by Georg J. Riedel according to the design principle that the content determines the respective form. There is a suitable glass for every grape variety, which perfectly brings out the special characteristics and aromas of the wine. Maximilian Riedel, son of Georg J. Riedel, is the 11th generation to run the company. He designed the innovative »O« series - stemless wine glasses that reinterpret the archetype of the wine cup. The spectacular decanters »Eve« and »Mamba« also come from Maximilian Riedel, which impress with their idiosyncratic shape and convince with their high functionality.
In addition to wine glasses and wine decanters, the Riedel range also includes a Bar Collection. Here the traditional brand proves its competence in the field of spirits and long drinks. These include classic tumblers for whiskey and gin, jugs, carafes, and special glasses for cocktails such as Martini & Co.
Riedel has the right glass for every occasion
Red wine, consumed in moderation, can have positive health effects. For the perfect wine enjoyment, you need the right wine glasses. Riedel has them, in different shapes and even with color nuances. Amaze your guests, and impress your friends with high-quality wine glasses in a timeless style and functional design. Whether long-stemmed, short-stemmed or without a stem - these crystal glasses show off good wine perfectly. And to perfectly round off the enjoyment of wine, Riedel has eye-catching and functional decanters in its range that go with every glass series.
A philosophy with tradition
The globally successful company Riedel follows a philosophy for special glasses: The content determines the shape of the glass. This makes it possible for the glass design to be subordinate to the wine and its properties. An essential quality feature of Riedel glasses is the fact that the glass wall is very thin and very stable. And for one simple reason: if the wine glass has a thin glass wall, the recommended drinking temperature of the wine is experienced directly.