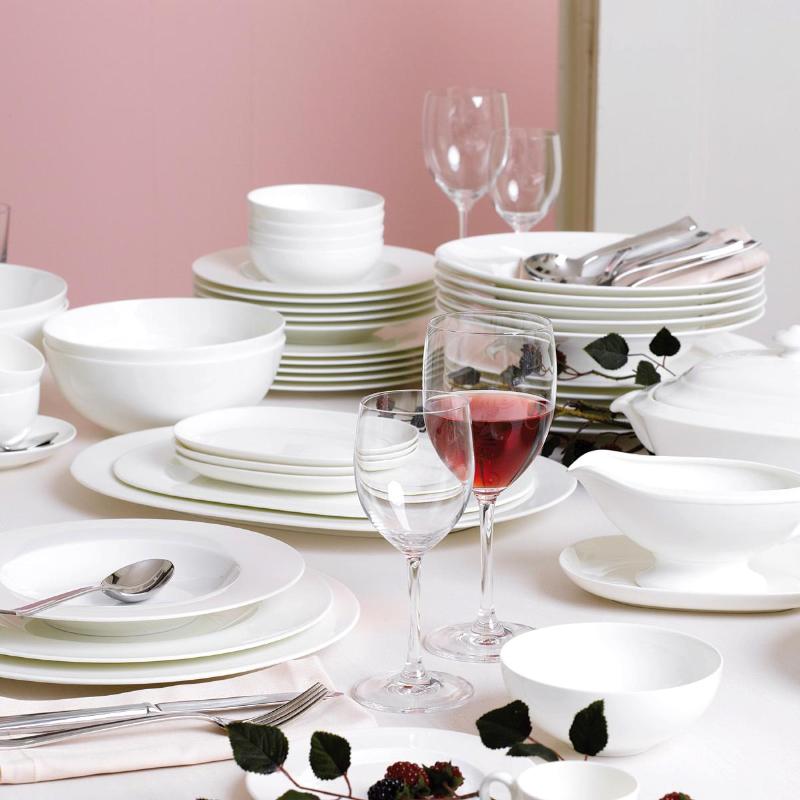 Villeroy & Boch Royal Porcelain
If you love it discreet and elegant, you will appreciate it. The Villeroy and Boch Royal Porcelain. This tableware series offers a variety of opportunities and offers finest quality. Made of Bone China, you have here the highest quality porcelains of all. The series Royal includes sets and pieces for all household sizes.
Singles will love the starter set or the tea set. The coffee and the basic set are suitable for the whole family. As usual with bone china, the crockery impresses with its very fine white and shimmering look. It is shock resistant at the edges and dishwasher safe. The design of the series gets by without color and let the shape speaks without ornaments. In short, Villeroy and Boch Royal Porcelain is the first choice when you are looking for a high quality porcelain tableware.