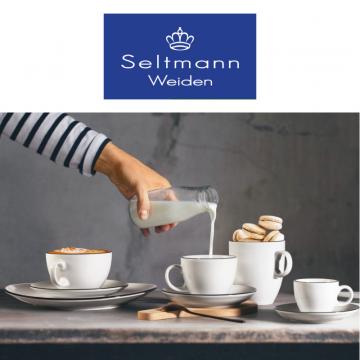 Imaginative porcelain design from Seltmann Weiden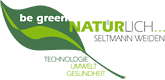 The name Seltmann Weiden stands for quality porcelain made in Germany like few other brands. Exceptional, imaginative design paired with state-of-the-art production facilities and strict controls guarantee the consistently high level of production that has distinguished the family-owned company for decades.
For every taste and numerous occasions, Seltmann Weiden offers porcelain in different price levels and designs of the highest quality. For lovers of timeless modern designs, series such as Liane, Monaco, Orlando or Paso offer matching plates, cups and pots. Classically romantic series such as Magic Flower, Marie-Luise, Leonore or Dorothea are also available. The range is complemented, for example, by various special artist's editions. Above all, porcelain figurines and Seltmann Weiden tableware with a seasonal theme set the mood for festivities and holidays in a stylish way.
Tradition and innovation under one roof
Tradition and high quality standards are very important to Seltmann Weiden, the family-owned company founded in 1910. After all, they form the basis of today's production lines, which are characterised by imaginative design, innovative design language and imaginative decoration. The great strength of Seltmann Weiden lies in the combination of the know-how of several manufactories from Thuringia and the "Königlich privilegierte Porzellanfabrik Tettau GmbH". These are ideal conditions for producing Seltmann Weiden porcelain to meet different customer requirements. Whether for the gastronomy sector or household tableware, the melange of traditional craftsmanship, porcelain art and modern design is reflected in every series. It is not for nothing that the motto of the traditional company is "... for the joy of beauty".
Seltmann Weiden tableware is characterised by an innovative design language, then as now. Every dining table is transformed into a tastefully decorated table and the porcelain figures are the eye-catcher of every decoration. The timeless design of many series combined with high quality standards continues to delight the eye and the senses for years after purchase. It is not without reason that many series are now sought-after collector's items all over the world.