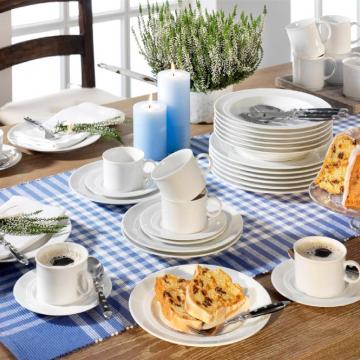 Friesland Jeverland porcelain - all decors in an overview
Fresh, pure, clear - the great classic Jeverland porcelain from Friesland impresses with its functional design and elegant lines. Committed to aesthetics as well as functionality, Friesland Jeverland stands for sophisticated table culture that also meets the highest demands. The timelessly modern crockery impresses with its simple elegance - a real classic!
Friesland Jeverland is available in pure white decor or with a blue border as the "Kleine Briese" decor.
Complete your Friesland Jeverland Porcelain with matching cutlery, glasses, or table linen!