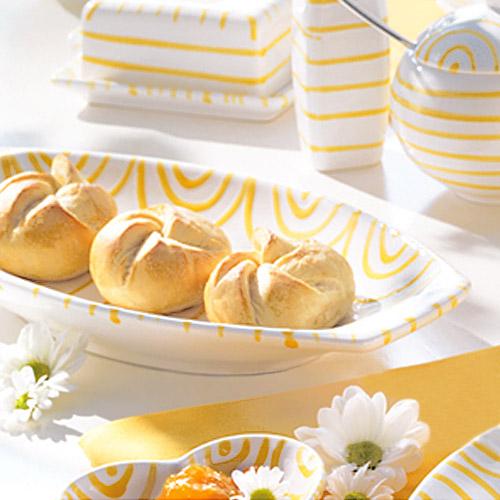 Bowls and plates for baguette
Long and crunchy baguette from France literally means "stick". For true lovers and connoisseurs we offer stylish Baguette bowls. Choose from different colours and designs of renowned manufacturers and complete your dishes with our extraordinary Baguette bowls.
Not only Baguette bowls also matching glasses, cutlery or table linen can be found in a wide selection in our online shop of Porzellantreff.de!