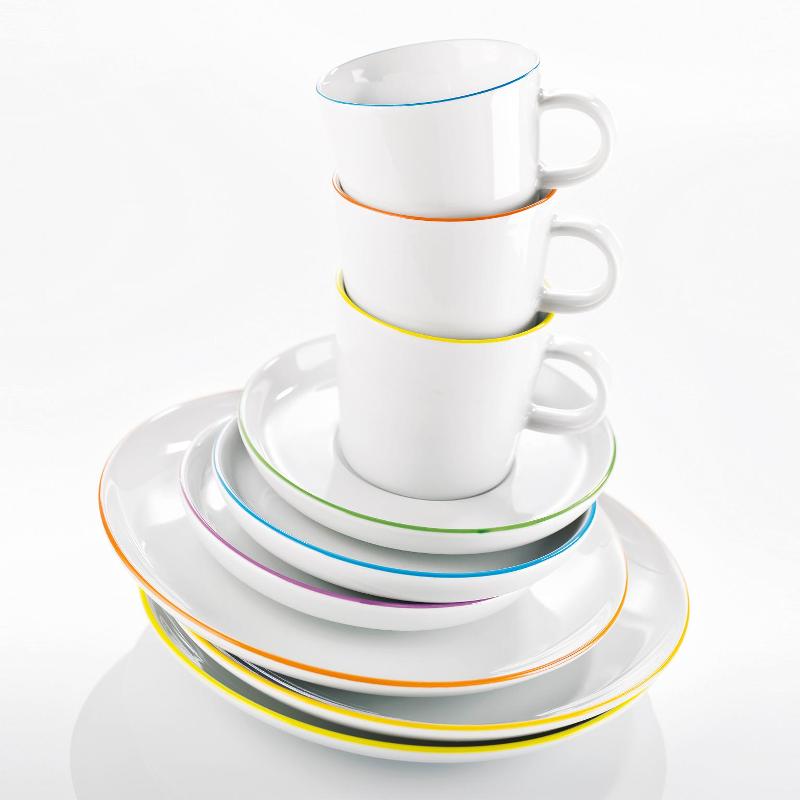 Arzberg Cucina Colori porcelain
These lovely dishes from Arzberg will help you to start your day really great. Nicely coloured rims of this porcelain will guarantee a happy mood throughout the whole day. Yellow, orange, red, purple, green and blue colours fill your kitchen and dining room with a fresh atmosphere.
You can arrange a set to your own liking by choosing the corresponding single tableware pieces. Or you can choose one of the offered complete sets which include coffee mugs, saucers and cups, espresso cups, bowls and dinner plates. And the reduced prices of Cucina Colori pattern from Arzberg add more temptation to acquire this marvellous porcelain.
This dinnerware collection may have small blemishes.
Combine Arzberg porcelain with nice table linen, glasses and napkins.