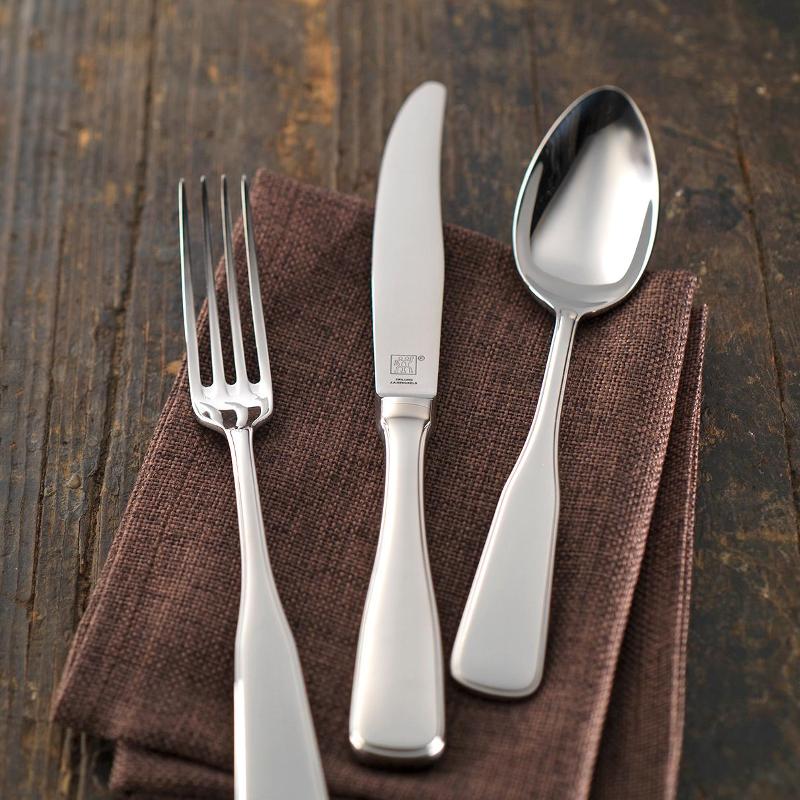 Zwilling Mayfield cutlery
Zwilling Mayfield cutlery is a new line from a famous manufacturer in which traditional forms are presented in a new way. The designer Matteo Thun says the following about his new creation: We would like to breathe a new air into the classical forms of cutlery.
Thanks to the smooth lines all items of cutlery appear much lighter. And a special stainless steel blade guarantees the high and durable cutting quality of a knife.
Zwilling Mayfiel is crafted of a top quality 18/10 stainless steel, is rustproof and dishwasher safe.