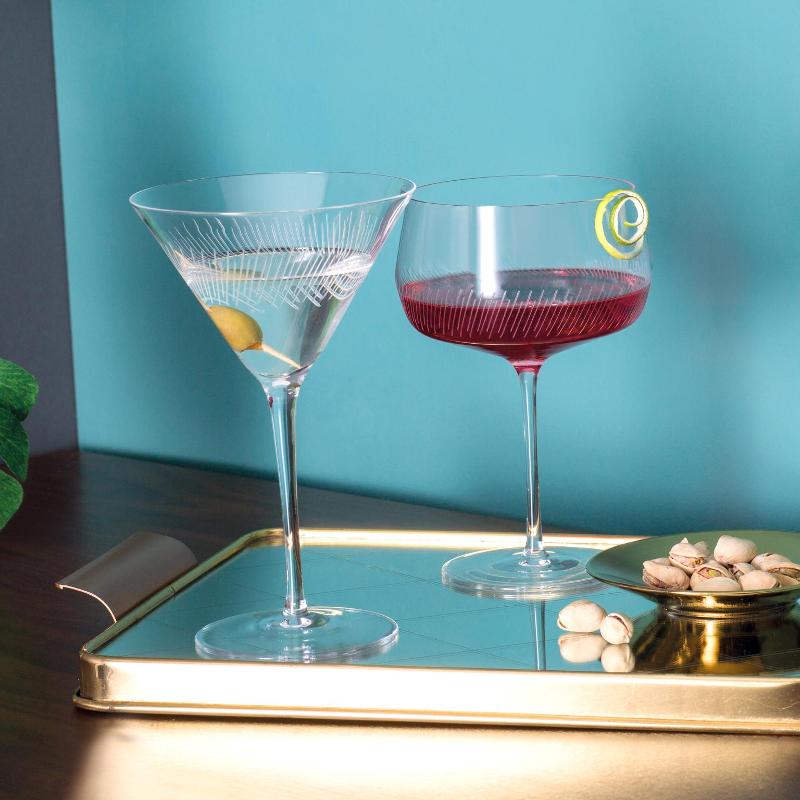 Zwiesel 1872 Glasses Upper West
Inspired by exciting 1950-s and 1960-s with the Upper West Zwiesel 1872 presents a gourmet glassware with the hand-crafted crystal glasses. High-quality materials, geometric shapes and elegant lightness add charm to the glasses that will become an enrichment for professionals and hobby barkeepers.

Zwiesel 1872 Upper West offers glasses for long drinks, cocktails, martini and whiskey, wine and sparkling wine, as well as a whiskey carafe.