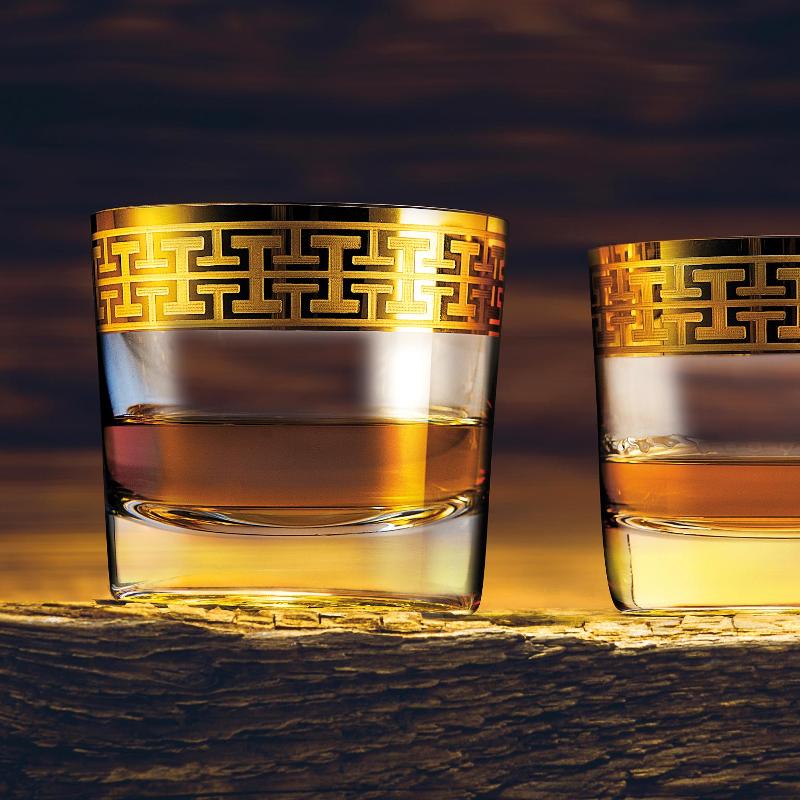 Zwiesel 1872 Glasses Hommage Gold Classic Bar by Charles Schumann
Hommage Gold Classic Bar is originated in cooperation with Zwiesel 1872 with the popular Munich bar owner – Charles Schumann. The series offers two different whisky glasses combined with suitable carafe and two longdrink glasses with different volumes.
Hommage Gold Classic is presented with an elegant gold decor as a tribute to immortality of the ancient architecture. Discover Zwiesel 1872 premium series devoted to Whisky trend theme at Porzellantreff!