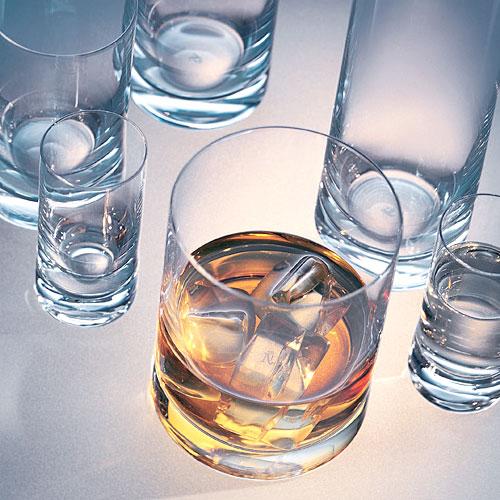 Whisky glasses, tumblers and nosing glass
Only with the right whisky glass you can ensure the bouquet, texture and flavor of whisky. Most of whisky glasses are simple tumblers the shape of which can resemble beakers or cups. A tumbler is a classical flat-bottomed drinking glass with no handle or stem and with a round or pointed base. It has usually comparatively thick side walls and a thick base and is especially suitable for whisky on the rocks. Special Nosing glasses were designed to enhance the flavour of whisky.
Complete your choice of whisky glasses with matching porcelain, stoneware, cutlery or table linen!