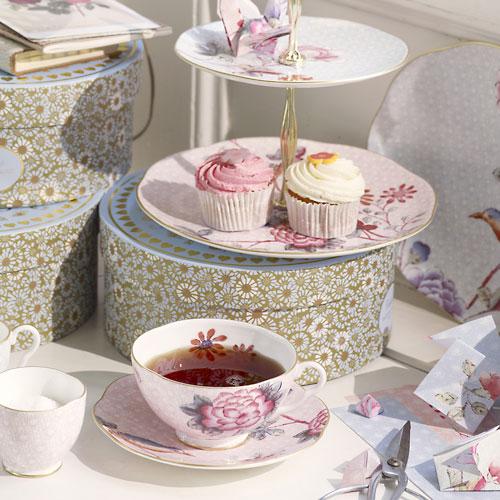 Wedgwood Harlequin Collection Cuckoo porcelain tea sets
The new collection of tea sets from Wedgwood is notable for its distinctive feature: a cheeky cuckoo with a floral pattern. With this Harlequin Cuckoo you can add some romantic notes to the traditional and old-fashioned English tea ceremony. Soft pastel colours of this collection like light blue, green and rose will ensure a pleasant and relaxing afternoon tea.
Amaze your guests with the unusual design of this Harlequin Cuckoo collection. Petite Four - small confectionery or savoury appetizers - will look especially impressive on these cheerful plates or on the charming serving dish - etagere.
This colourful tea service can become a great present for your beloved.