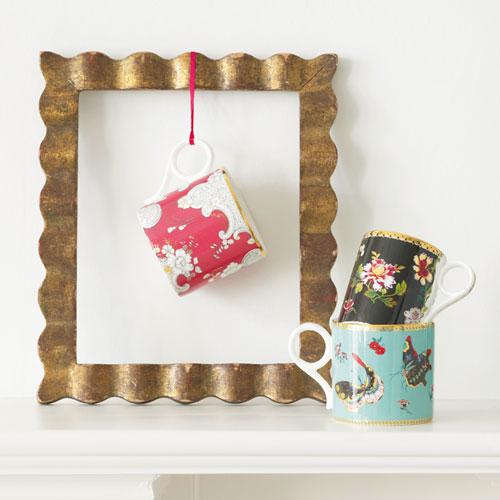 Wedgwood Archive at Wedgwood porcelain
These amazing and so variously formed, made of bone china porcelain, mugs of the Wedgwood Archive pattern encourage to collect and make gits. Enjoy your favourite varieties of coffee and tea from these colourful and elegant cups!
All patterns take their origin from the enormous archives of distinctive designs of Wedgwood. The majority of flowery patterns looks cheerful and inspires you to dream. Make sure to have by your next coffee or tea time real eye-cachers - mugs from Wedgwoods Archive collection.
Due to their extravagant design and the golden rim, these cups are neither microwave nor dishwasher safe.