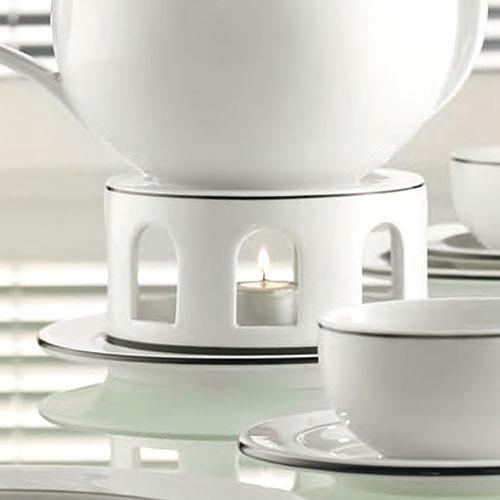 Warmer - an ideal addition to the tea or coffee pot
Warmer is an appropriate alternative to a thermos flask. Both items are used to keep tea, coffee or hot chocolate warm much longer. But the porcelain warmer with a nice pot on top looks way more elegant.
Glass warmers are especially suitable for keeping tea warm. They nicely go with glass teapots which give you an access to the colour of the tea infusion. As for the modern table decoration - the warmers made of high-grade steel suit perfectly, and match every coffee- and teapot.