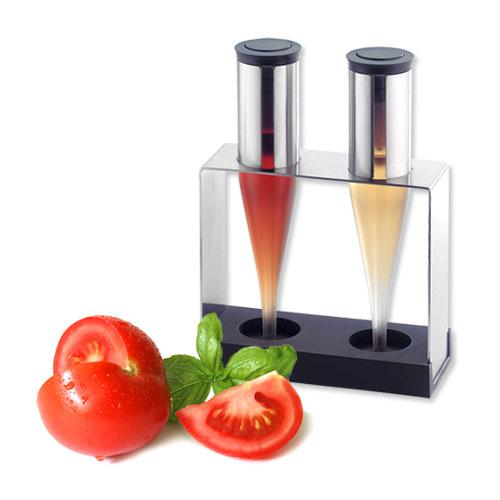 Vinegar and oil cruets and bottles
Elegant vinegar and oil cruets belong to the most favourite kitchen accessories. Vinegar and oil bottles can be purchased separately or as a set. They are perfect for marinating and flavouring salads, meat and fish dishes.
In our on-line shop in this section you can find high-quality containers for oil and vinegar made of various materials. Cruets made of white ceramic will give a noble impression. Glass or stainless steel oil and vinegar bottles will highlight your passion for a modern lifestyle.
Appetizing colours like red, orange, green or yellow will take care of a perfect atmosphere around the dining table. Our oil dispensers and vinegar bottles are usually equipped with spouts and corks. Containers are easy to clean and are for the most part dishwasher safe.
Choose your favourite oil and vinegar cruets and find matching salad bowls and salad serving cutlery in our on-line shop!