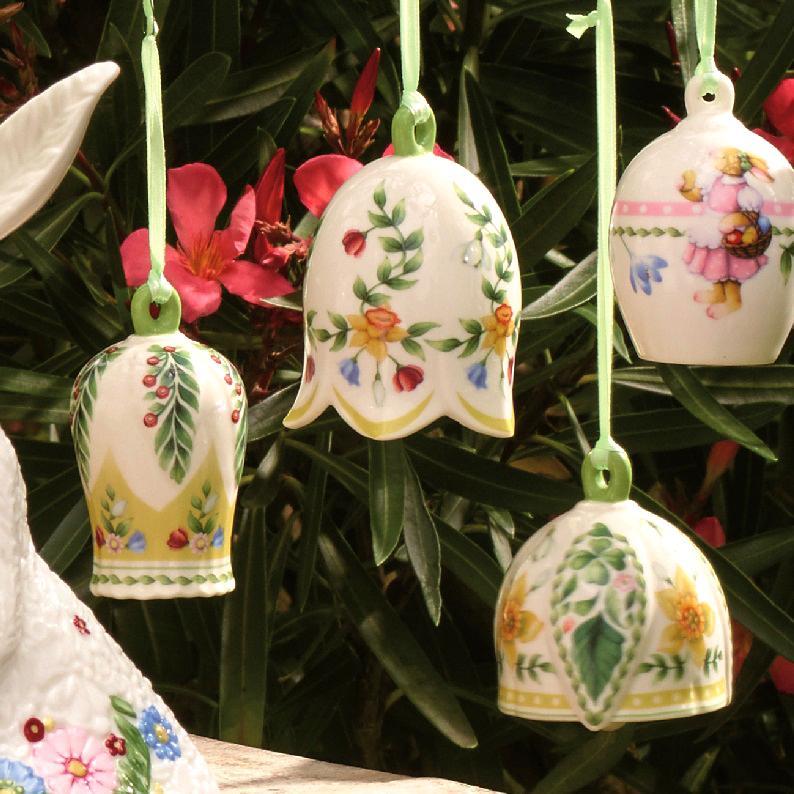 Villeroy & Boch New Flower Bells - Enchanting flower pendants
Villeroy & Boch catches the spring and presents New Flower Bells, a colourful gift collection for Easter. With the power of the floral spring messengers - such as the snowdrop and the bellflower - Villeroy & Boch flags the benefits of spring and makes you want to warm sunny days, outdoor walks and Easter egg hunt in the garden.
Discover the stylish decorated pendants made of porcelain in the form of popular flowers for your Easter! Further flower pendants are also offered in the Mini Flower Bells collection.