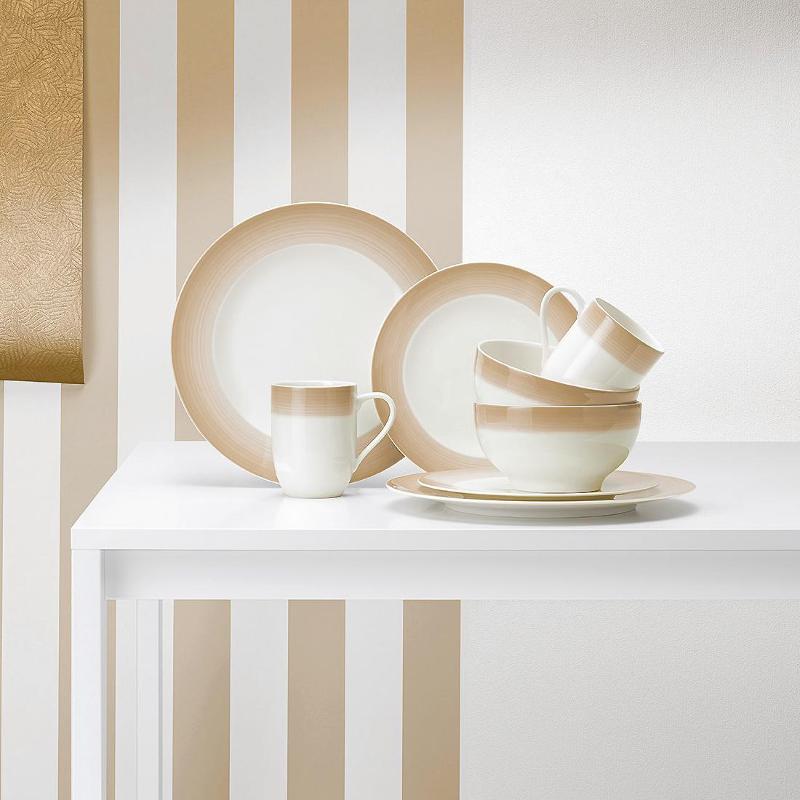 Villeroy & Boch Colourful Life Natural Cotton
Diverse and cheerful colour shades enrich the mix & match collection Colourful Life from Villeroy & Boch. Natural Cotton, a bright, versatile colour is mixed with the six colour variations. In addition to Natural Cotton, Villeroy & Boch also offers: Green Apple, Lemon Pie, Berry Fantasy, Winter Sky and Cosy Gray, these are harmonious colours, inspired by the seasons of the year.

Discover Colourful Life collection by Villeroy & Boch in six colours directly at Porzellantreff!