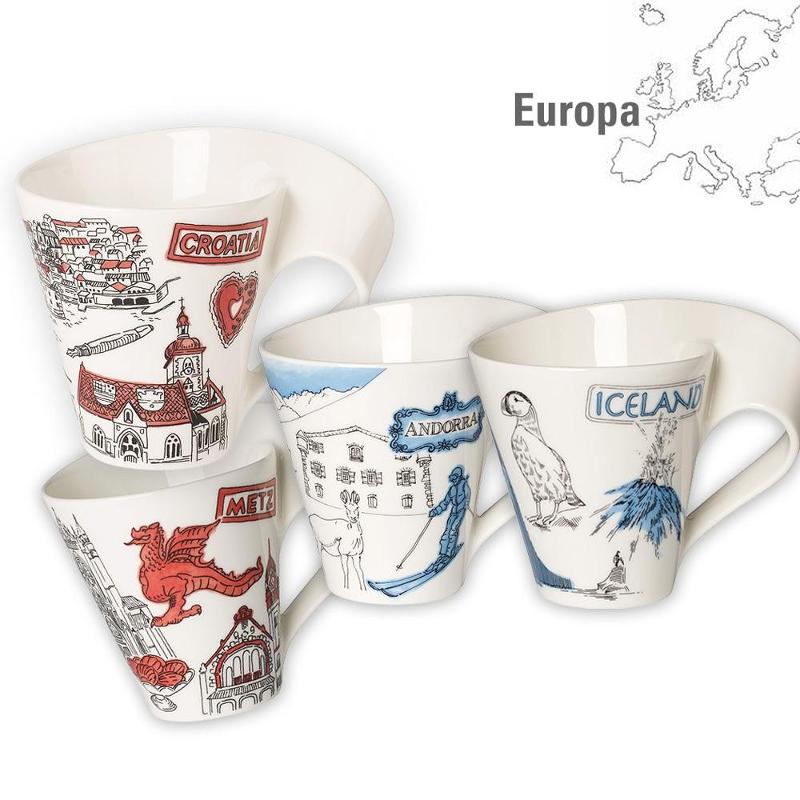 Villeroy & Boch Cities of the World - Europe
The manufacturer Villeroy & Boch presents the most famous European megacities, patterned on mugs within the popular New Wave Caffè collection. The Cities of the World - Europe collection is perfect for collecting and as a gift idea.
These unique patterns of Europe will take you to the romantic Paris, to the unique Côte d'Azur or to the northern regions of Iceland. Discover this versatile offer with your favourite travel destinations.
You find New Wave Caffè collections by Villeroy & Boch within our online shop Porzellantreff.de.