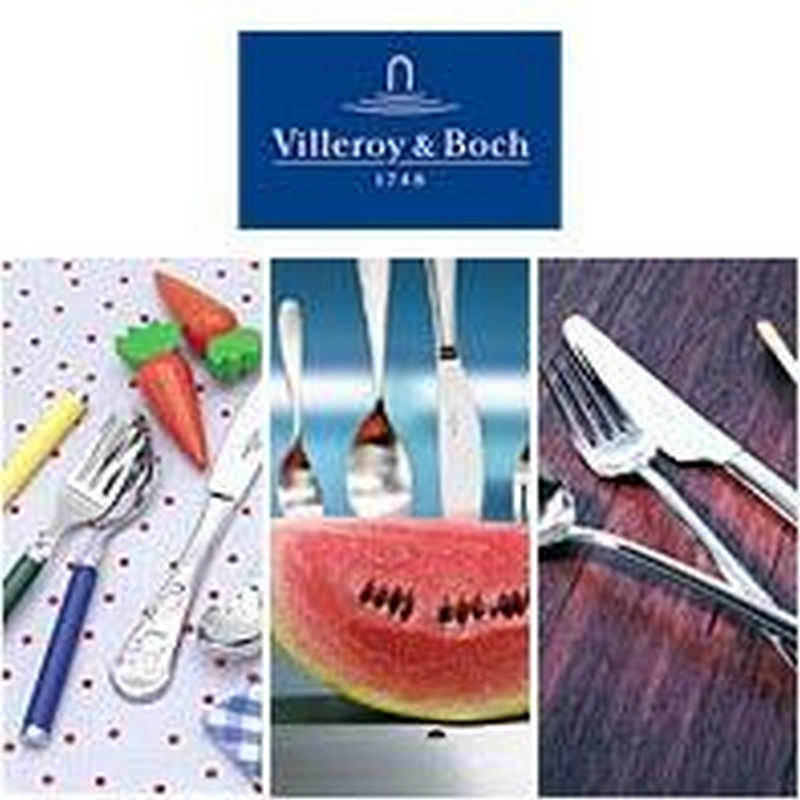 Villeroy and Boch china, crockery, cutlery, glasses, accessories and gifts
Villeroy and Boch stands like no other brand in the world for first class and exceptional design combined with functionality. Porcelain, crockery, glasses, cutlery, accessories and gifts - even on the Titanic Villeroy and Boch was the first choice for banquets and dinners. In the legendary Orient Express - the king of the trains - since 1912 you can enjoy your meal on high quality Villeroy and Boch porcelain while the landscape passing by. This porcelain is made for a long life and delights you every day. The brand products from Villeroy and Boch of course is available in 1st Choice at Porzellantreff.de. In addition, we combine these sophisticated products with favorable prices - up to 20% cheaper.
Of course, we will deliver your Villeroy and Boch products also abroad. Under the following link you can find more information about our payment and delivery.
The brand Villeroy and Boch
Whether colorful, audacious swinging with noble restraint - Villeroy and Boch dinnerware is varied and classy at the same time. We are happy to provide you with all Villeroy & Boch products from the latest collection, even if your product or your series are not yet available online here. We will get it - for you to put accents on your table and even make your breakfast to a gala event.
Villeroy and Boch has existed for over 250 years, can be found in 125 countries around the world and has production facilities at 15 locations around the world. The brand "Villeroy & Boch" has premium level and is deeply rooted in the culture of Europe. Despite a long history and tradition, Villeroy and Boch reinvent itself through innovation - to the delight of all lovers of the brand. Villeroy and Boch stands for style, design and inspiration.
Founded in 1748 by the royal cannon manufacturer Francois Boch and his 3 sons, Villeroy and Boch was soon ennobled - by Empress Maria Theresia with the title "Manufacture Imperiale et Royale". Thus, Villeroy and Boch presents today. The brand is still always and up to date and the designs are aesthetically, stylish and modern. They join, for example, that still available "Luxembourg Old" decor emerged from the Brindille decor already in 1770 and the "New Wave" series of the 21st Century to a time-spanning expression of tradition and innovation by Villeroy and Boch.
But the increasingly important issue of "sustainability" plays a role at Villeroy and Boch. In many fields, the company even surpasses the required environmental standards - an important factor for customers in times of limited resources and a sign of a great brand.
We will be pleased to supply this great crockery, glasses, cutlery and table accessories and wish you enjoy using your Villeroy and Boch.