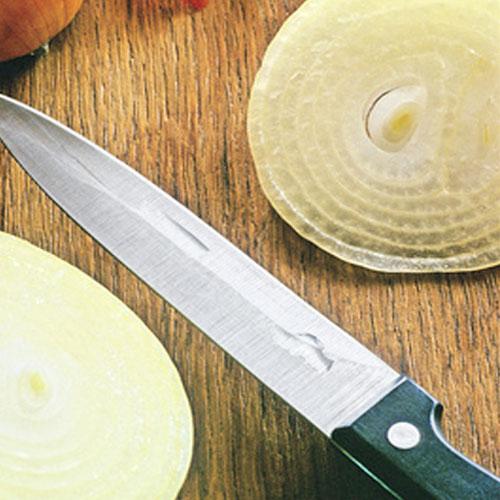 Universal knife - an absolute must-have all-rounder
In our on-line shop you can find knives suitable for every occasion. But for those who would rather have fewer knives in their kitchen the universal knife will be just the right choice. This knife is an absolute all-rounder. Thanks to the blade of a medium length this handy knife can be used almost for all kitchen activities. These universal knives are very convenient.
Reliable and comfortable for use these all-rounders will turn your cooking into a real pleasure. With this effective universal knife you can easily peel apples and carrots as well as other vegetables and fruits. You can also slice nicely meat and cheese.
In addition to your new universal knife we also recommend you to check our beautifully designed porcelain, cutlery or glasses in our on-line shop.