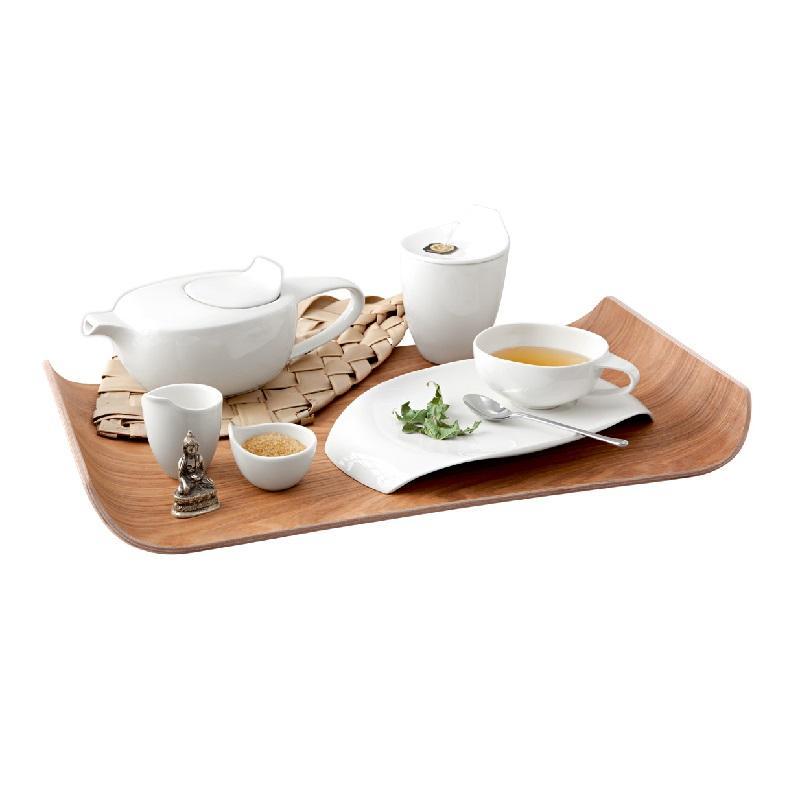 Lovely trays and useful serving accessories
A tray is more than just a flat working tool. You can not only carry cups, plates and other tableware items from your kitchen to the dining room, but also leave a serving tray on the table which can be used as a platter in this case.
As a rule a tray has a rectangular form. However, in some models you will find rounded corners which create a perfect and harmonic look. We also offer a large selection of materials.

We have various interesting designs to choose from too: from a country-style wooden tray till a puristic tray made of stainless steel. Modern serving trays are often made of solid and diverse plastic. In general, a tray consists of a platter surrounded by a raised edge. Serving trays with a large surface have edges with handles to make the carrying over of crockery and food easier and more comfortable.