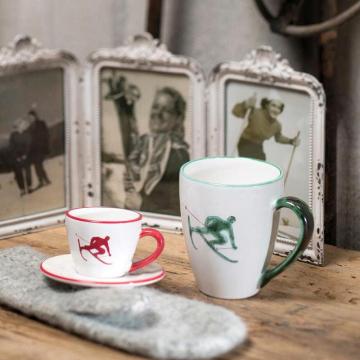 Gmundner Ceramics Toni - the skier
You will experience a great start to the day with the sporty designed items of the Toni, the skier collection. Gmundner Ceramics brings winter season into your home.
Toni, the skier, reminds of the Austrian multi talented Toni Sailer, a famous ski racer, actor and singer.
Winter sports fans and collectors will be pleased with the three colour patterns available within the collection: green, gray and red sway over dessert plates, cups and muesli bowls.