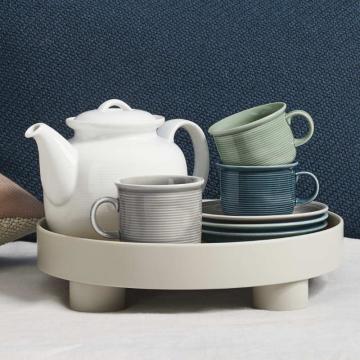 Thomas Trend Porcelain
Its fine groove structure makes the Thomas Trend porcelain unmistakable. The many basic and additional parts leave nothing to be desired and make the Thomas Trend crockery an all-rounder.
Complete your Thomas Trend porcelain with matching cutlery, glasses, or table linen!
Cannot add the item to shopping cart.