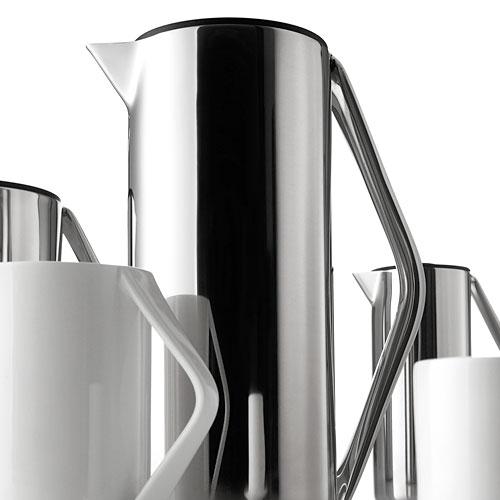 Thermos flasks for travel enthuasists
A thermos flask keeps your drinks hot or cold, but above all - fresh. Thanks to the isolated surface, thermos flasks are also called vacuum flasks. Vacuum flasks are made of high-grade steel or colourful plastic. They are perfect for hot drinks like filter coffee, mulled wine or tea. Also, other beverages like milk or juice can be carried easily and safely thanks to these useful containers.
In summer for a picnic at the beach or for a barbecue in a forest, thermos flasks are very essential. Thanks to their fresh and jolly design these charming jugs bring even greater drinking pleasure. At our on-line shop porzellantreff.de you can browse through a wide range of thermos flasks and you will certainly find your favourite one.