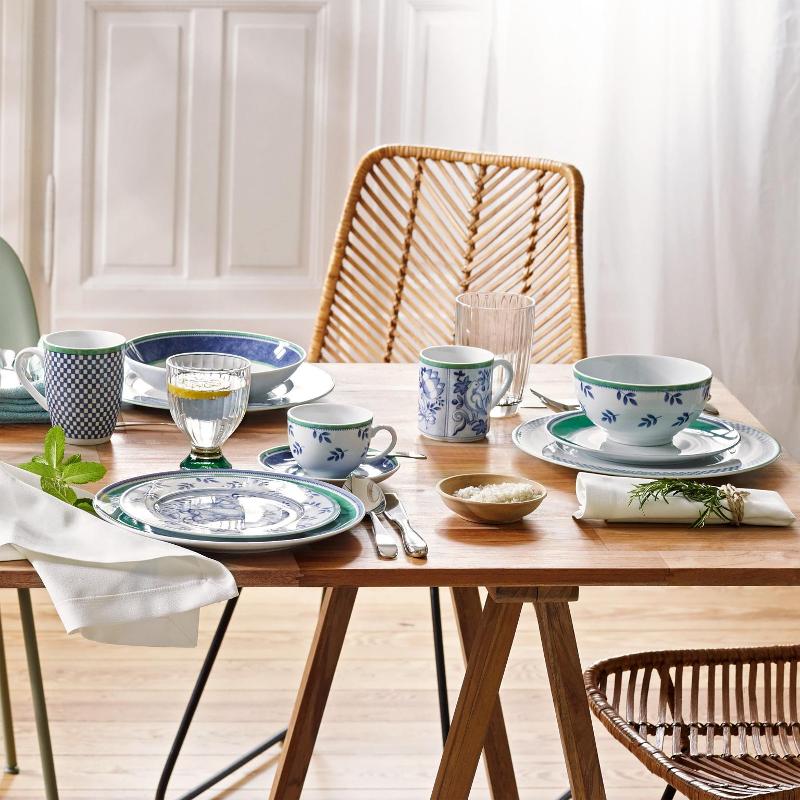 Villeroy & Boch Switch 3
Villeroy & Boch, the manufacturer of porcelain laid the foundation for the Switch 3 collection in 1995. Even today this porcelain ware with Mediterranean patterns finds its devotees around the world. The beautifully designed porcelain items of the Switch 3 collection combine a plain countryish style with a subtle detailization of the Mediterranean atmosphere.
Collection Switch 3 consists of product range and is available in four colors. Almost all combinations are possible. Find harmony within shades of blue, yellow, white and green colors for coffee and dinner sets.
Discover the traditional Switch 3 collection from Villeroy & Boch at Porzellantreff!