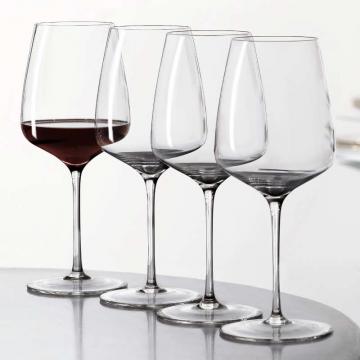 Spiegelau »Willsberger Collection«
The Spiegelau Willsberger Collection comprises glassware made of crystal glass which is machine-produced. It's simple, yet elegant shape perfectly fits the festive table setting. The Willsberger collection offers an extensive choice of Spiegelau Glasses for red wine, white wine, whisky, cognac or cocktail, and grappa. Convince yourself of the beauty of graceful Spiegelau Willsberger Collection Glassware.
When this glassware line was launched on the market, its glasses were mouth-blown. Meanwhile, glasses of a top-quality are machine-produced. The quality of machine-produced glasses is in no way inferior to that of mouth-blown glasses.

A perfect match with Spiegelau Willsberger Collection is porcelain, cutlery, and table linen!