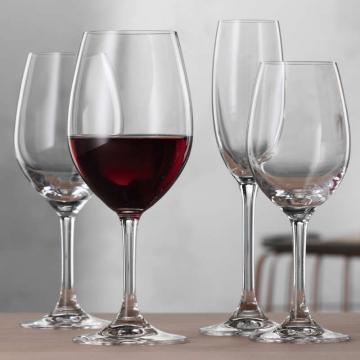 Spiegelau »Festival«
Spiegelau has made it it's business to produce the best possible wine glasses. This means bringing wine glasses to market that meet the highest standards of quality and aesthetics as well as durability and value retention. Glasses from the Spiegelau Festival series meet these criteria. The glasses are simple, beautifully shaped, and round off the perfect table design.
Excellent to the Spiegelau Festival glasses also fit porcelain, cutlery, or table linen!
There are no products matching the selection.