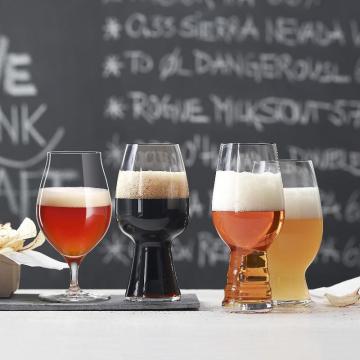 Spiegelau »Beer«
You can experience unique beer enjoyment with the Spiegelau Beer glass series. The finely blown, functional beer glasses guarantee the highest enjoyment of noble beer varieties. Pilsner bar, pale, wheat beer glass, beer tulip, and craft beer glasses are available to choose from.
For their functional design and innovative concept, the Craft Beer Glasses were awarded the Red Dot Award 2015.
Excellent to the Spiegelau glasses Beer also fit porcelain, cutlery, or table linen!