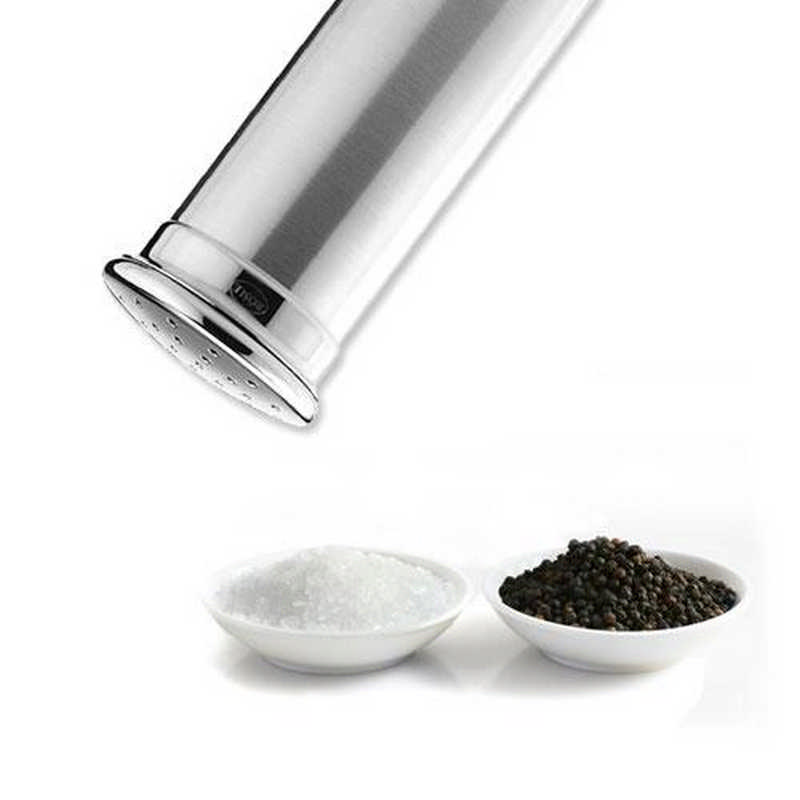 Shakers for perfect seasoning
Decorative shakers for salt, pepper, sugar or spices are real eye-catchers on the shelf with spices and on the tabletop. Many manufacturers offer various salt cellars and pepper pots suitable for each their pattern. You can find shakers of a modern design made of porcelain and of stainless steel.
Sugar shakers or shakers for later seasoning of the dishes are great collector's items. Salt cellars with delightful patterns or pepper pots with certain curved patterns are very popular. Shakers for spices help to achieve perfect seasoning of your favourite dishes. You won't have oversalted or highly-spiced soups and main courses!
Shakers can be filled not only with salt or pepper. You can find coarse and fine-grained shakers which will be perfect for paprika and chilli powder, curry and other spices.