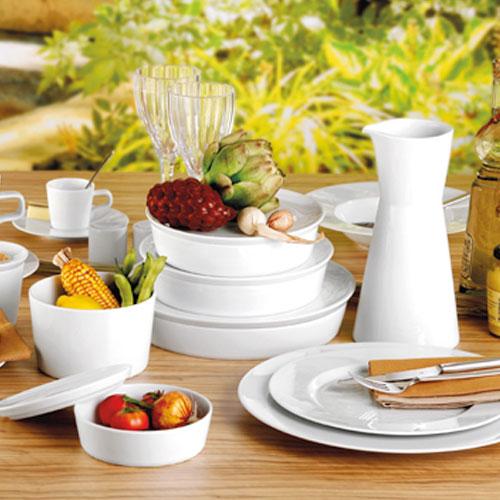 Seltmann Weiden No Limits White

The white robust porcelain of the new series No Limits from Seltmann Weiden fits on any table and any occasion. Besides a large number of combination and usage possibilities impresses the white decor with its elegance and puristic design. The simplicity and the sleek lines of No Limits White make it a timeless and suitable porcelain for daily use. In addition, the crockery parts are not only for daily use at home, they can also be used outdoor and in nature. The round and angular shapes are perfectly matched so that all service parts harmonize perfectly with each other.

Combine No Limits White with the other decors of this series and place an colorful accent.