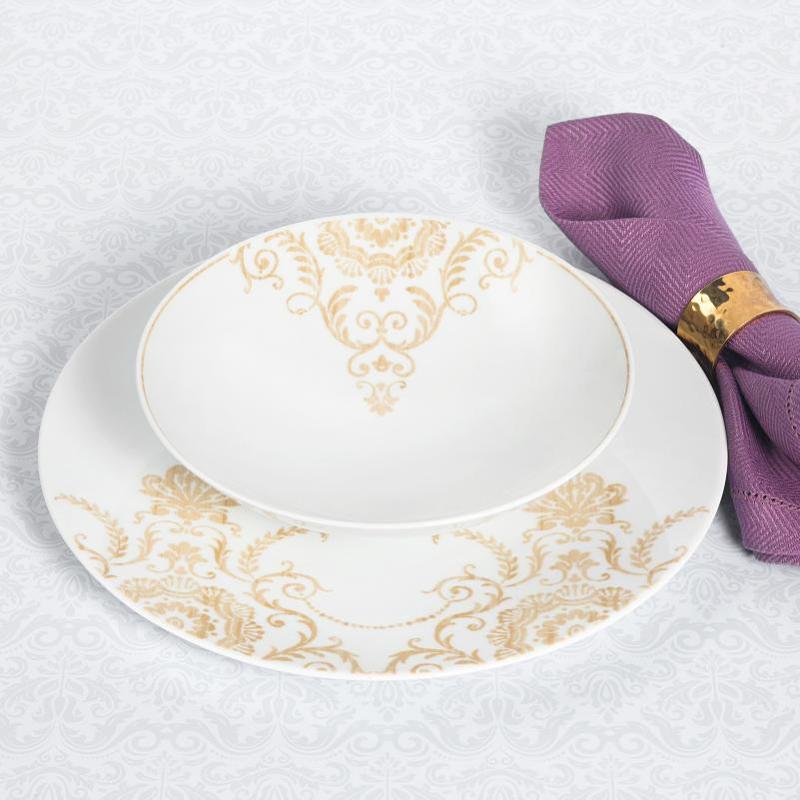 Seltmann Weiden Life Masira gold ochre
Life Masira gold ochre offers everyday tableware with an individual gloss. There is a wide range of items available within the collection, useful for every dinner type. Feel the excitement with the Seltmann porcelain, enjoy sushi, soups or pasta specialties with the high-quality tableware.
Life Masira gold ochre collection by Seltmann Weiden in combination with the Life white tableware creates a special atmosphere and belongs to eye-catchers on your table.