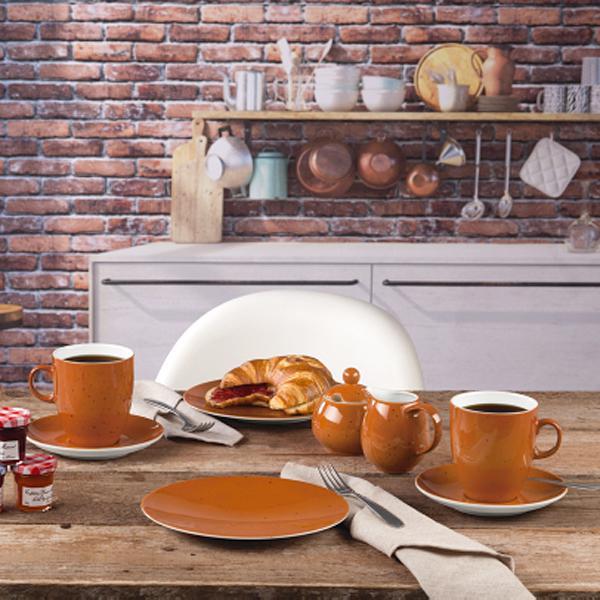 Seltmann Weiden Coup Fine Dining - Country Life terracotta
Country Life Terracotta belongs to Coup Fine Dining porcelain collection from Seltmann Weiden. Friendliness of the presented country life style can be found in multifunctional and versatile all-purpose porcelain tableware for every occasion. Terracotta is one of the four colour variations with small colourful speckles for its special effect.
Discover Country Life Terracotta, Champagne, Petrol and Olive at Porzellantreff!