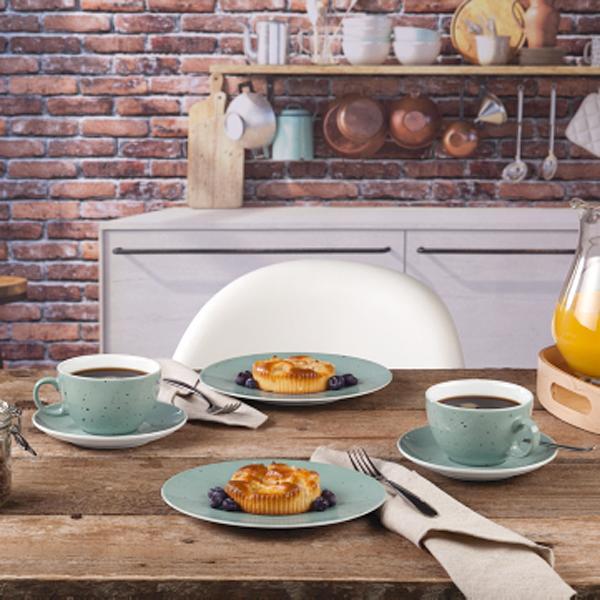 Seltmann Weiden Coup Fine Dining - Country Life petrol
The timeless porcelain tableware with its maritime flair is offered by Seltmann Weiden with Coup Fine Dining and its Country Life petrol motif. Due to its robust structure and round, organic forms, the all-purpose collection is versatile and suitable for private household, as well as for the hotel industry and catering. The Country Life Petrol motif places emphasis on colours and due to small colourful speckles is a real eye-catcher.
The Petrol colour is perfectly combined with Champagne, Olive and Terracotta. All patterns are perfectly combined with each other.