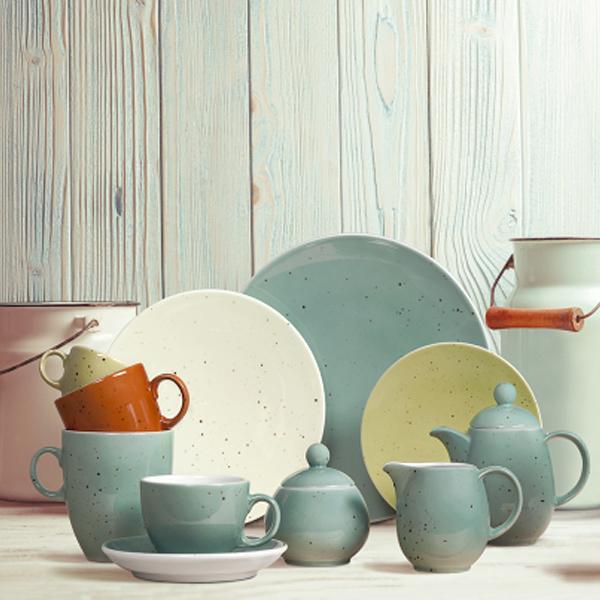 Seltmann Weiden Coup Fine Dining - Country Life
Practical porcelain dinnerware for private usage, as well as for catering and hotel businesses from Seltmann Weiden. The dinnerware sets are adorned with a Country Life pattern that is representing Coup Fine Dining porcelain collections. Round, organic forms are combined with the robust foundation turn the porcelain into a true all-rounder in the country house style. Available in four different colour shades - Champagne, Petrol, Olive and Terracotta the Country Life dinnerware brings a rural relaxed atmosphere to your table. Discover the multifunctional dinnerware sets at Porzellantreff!
Complete the Coup Fine Dining - Country Life tableware with matching cutlery, glassware or table linen!