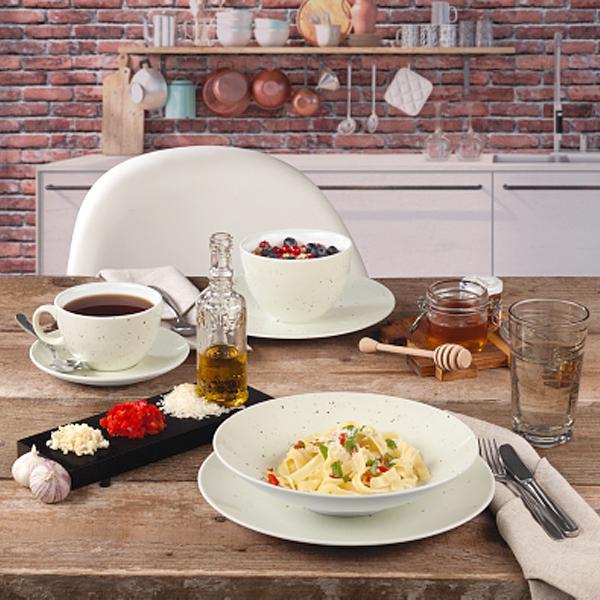 Seltmann Weiden Coup Fine Dining - Country Life Champagne
Coup Fine Dining dinnerware collection represents multifunctional porcelain, brought to your table by Seltmann Weiden. The dinnerware sets are suitable for private usage, as well as for catering and hotel businesses. The cups and plates are particularly robust and persuade with their simple but efficient design. The Country Life champagne pattern presents itself in a gentle shade of champagne, whereby small speckles of paint create an exclusive look.

The shade of champagne harmoniously blends in with petrol, olive and terracotta colours. All patterns can be optimally combined with each other.