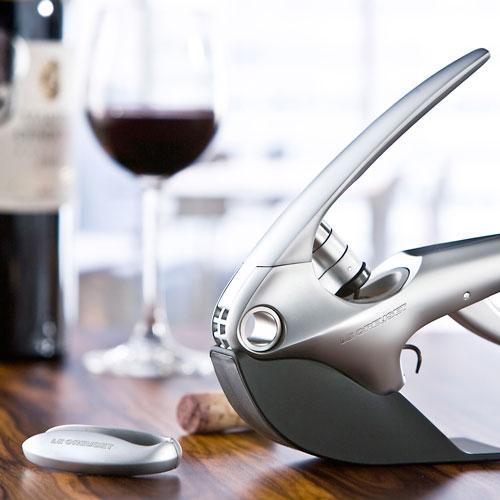 Screwpull Corkscrews and bottle openers
The Screwpull Corkscrews bottle openers are unique. The Screwpull Leverpull is one of the fastest corkscrews of the world. It has been tested and proven thousands of times. The inimitable red active ball of the Series Screwpull Active Ball is not just a mechanical gimmick. In connection with the 2-Zones spiral it avoids the jamming of the Cork in the body and on the other hand it it avoids the separation of the cork parts. Really clever! The multiply awarded design and simple design of the Screwpull classic corkscrew series does it without all fashion attributes and offers the pure functionality.
| | |
| --- | --- |
| | Incidentally: Screwpull guaranteed on all models of the series Leverpull, as well as all Metal and Black Metal versions 10-year warranty, otherwise it is 5 years from date of purchase against any material or manufacturing defects. This does not apply to wear and tear or damage due to improper use. The spiral is excluded from this warranty. |

Complete your Screwpull Corkscrews bottle openers with matching glasses for the grand table and porcelain or table linen!