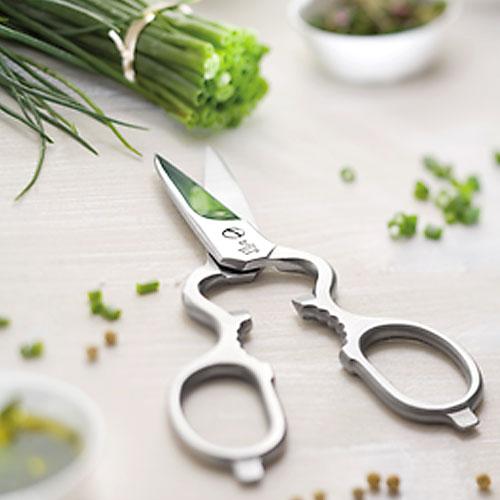 Scissors as professional cooking assistant
Now cooking and doing your household duties has become easier. Without any additional efforts you can cut paper and plastic packages, cut up vegetables and poultry and even reap the harvest from your pots with herbs. Thanks to modern technologies the quality of scissors has become much better. They have to meet modern demands for sharp blades, nonslip handles and perfect workmanship.
For every activities in the kitchen or in the house you will find a pair of suitables scissors. The scissors for the household are designed for general applications. They will cut paper, foil or will help with crafting.The kitchen scissors are great for various cutting operations. Moreover, now you can acquire even the scissors for cutting up poultry!