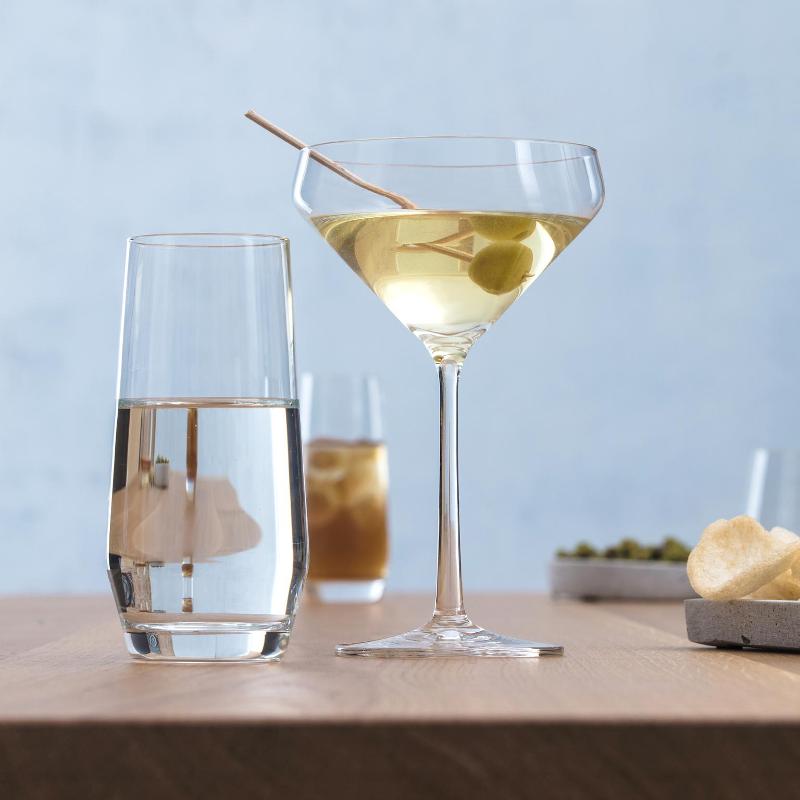 Schott Zwiesel Glasses Pure
Do you want to eat and drink like a king? With Schott Zwiesel Pure glasses you will experience real gourmet-enjoyment. Twelve goblet-glasses, seven tumblers and accessories for all the big wine-types as well as aperitives, digestives, Whisky and Longdrink offer a host-set of a really special kind! The destinctive goblets of the Schott Zwiesel Pure crystal glasses let the wines breath and support their fine bouquets.
Just complete your new Schott Zwiesel Pure glasses with a noble cutlery or fine porcelain!