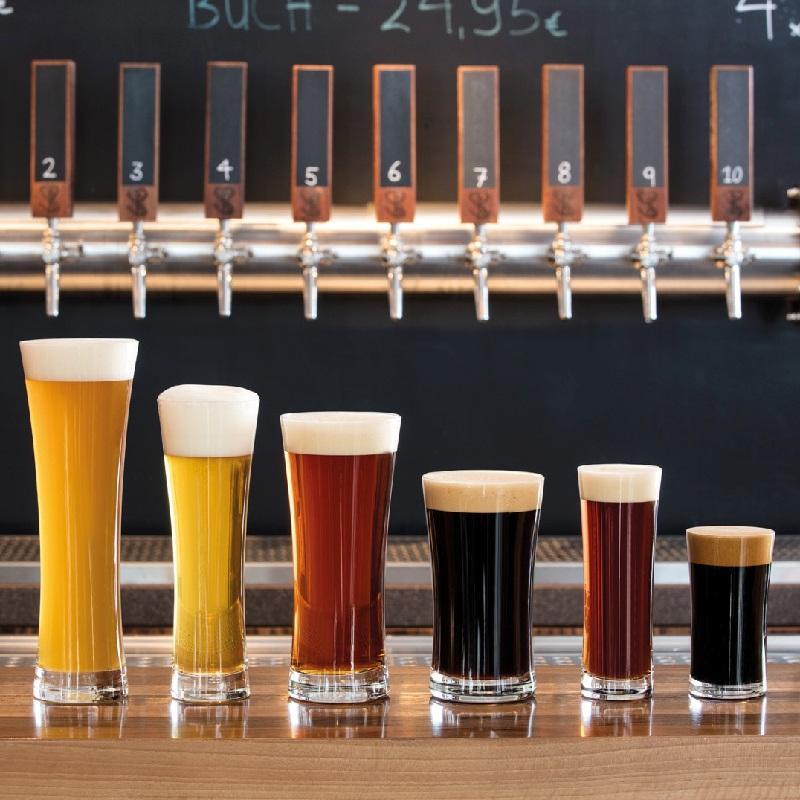 Schott Zwiesel Beer Basic - Beer Glasses for Each Type of Beer
Each type of beer requires a certain glass to perfectly develop its nice taste and aroma. To meet such requirements Schott Zwiesel has created a new collection of beer glasses — Beer Basic. In the range of this collection you can find glasses for wheat beer, small wheat or Pilsner beer, lager, typical English beers coming in four sizes in each case. Additionally, two Pilsner glasses with a stem are available here. Thus, a serene pleasure for all true beer lovers is guaranteed. Elegant and discreetly tapered glasses are slightly pulled to the top. Such a design gives enough space for beer foam to fully unfold. The beer glasses from the Beer Basic collection feature a special point for bubbles and foam thanks to which more foam is created which in its turn elevates your pleasure from a glass of beer.
Complete your order of Schott Zwiesel Beer Basic with premium cutlery or magnificent porcelain!