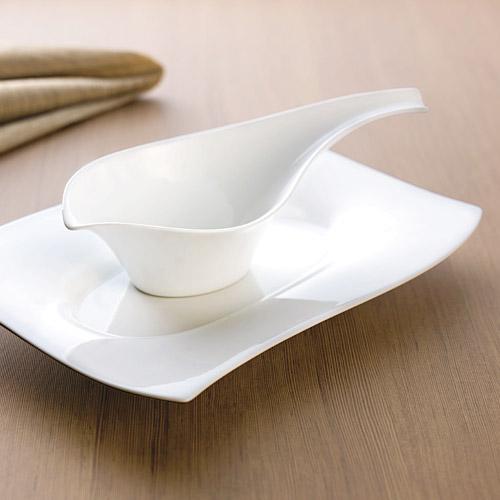 Sauce boats for a stylish set table
Festive, elegant or country-style -a sauce boat with a delicious sauce brings a right gusto to the dinner table. Usually a sauce boat is presented when the table is completely set and all dishes are already served, like aromatic and tasty dumplings or potatoes. Elegant containers to dish up your mouthwatering sauce made of white or patterned porcelain match the classic tableware just perfectly. However, modern coloured ceramic sauce boats will their place on the table top and can become perfect eye catchers.

Find your favourite sauce boat in our extensive range of porcelain items where you will encounter such popular brand names like Arzberg, Friesland or Hutschenreuther.