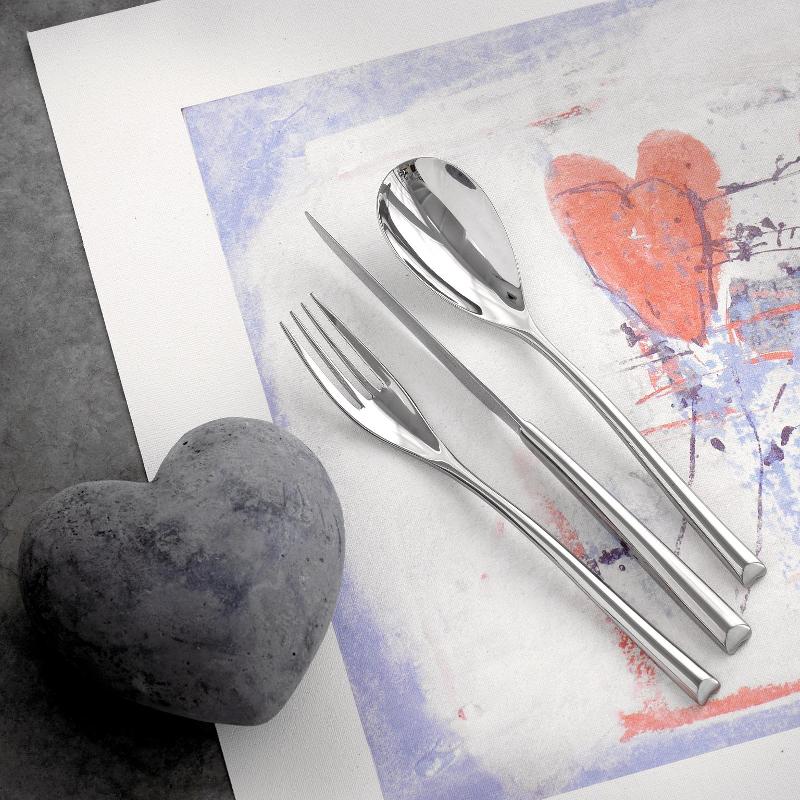 Sambonet H-Art Stainless steel 18/10
Sambonet enriches its product range with the H-Art collection [»Heart«]. The modern cutlery collection impresses with heart-shaped outlines of useful and chic handles. Thanks to the unique heart-like outlines, for example, the knife can be placed upright with its blade to the bottom, when setting a table.
H-Art cutlery from Sambonet is available in these designs as shiny stainless steel or in the trendy colors of copper and gold. Discover the new arrival as a set or individually offered pieces, including forks, knives and spoons here at Porzellantreff!