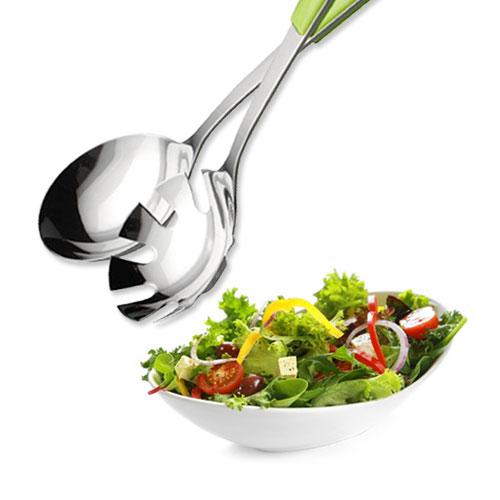 Elegant salad cutlery for serving of crunchy fresh salad
For healthy nutrition salads are strongly recommended as they are usually rich in vitamins. To prepare and to serve your delicious salad elegant suitable cutlery is a must-have. In this way you will not destroy the texture of the vegetables and the vitamins will be kept. The typical salad servers include a salad fork and a salad spoon. There is an extensive range of salad cutlery made of various materials and of numerous designs.
For a country-style kitchen the salad servers made of olive wood will perfectly match. They are robust, durable and are even dishwasher proof. Stainless steel salad cutlery has a classic design and is always popular. Salad servers made of Sterling silver symbolize prestige of the highest level.
In addition to silver servers you will find a wide range of matching cutlery for serving a starter, entrée and dessert in our on-line shop.