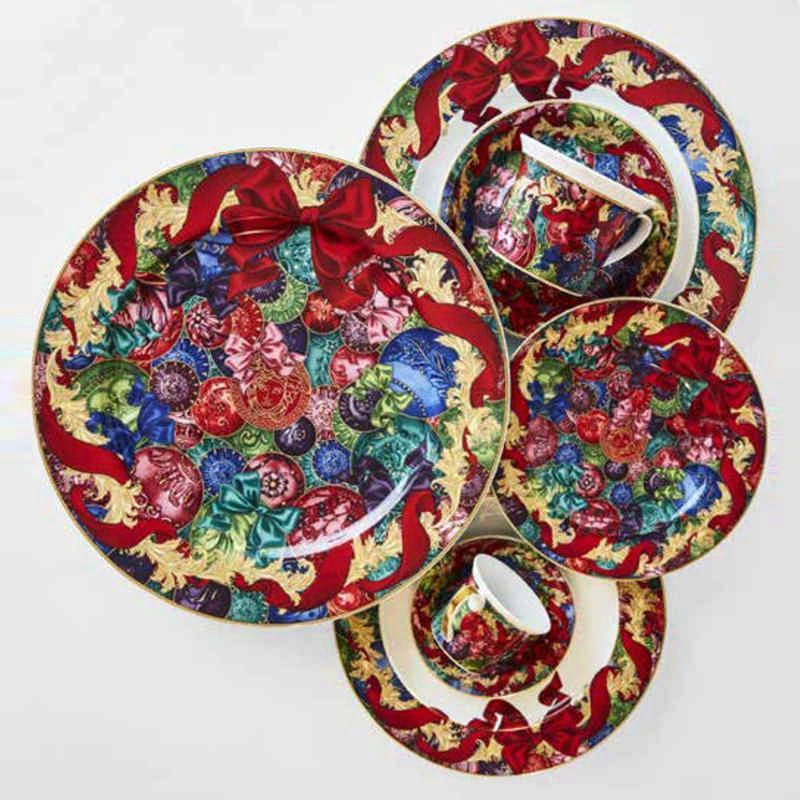 Rosenthal Versace Reflections of Holidays
Rosenthal and Versace present Reflections of Holidays, a seasonal collection for the winter time. The expressively designed gift collection comes with the various set parts and Christmas adornments. The collection design is joyful, colorful and displays the recognizable as well as iconic Versace style.

The Reflections of Holidays collection from Rosenthal Versace sweetens the holidays for you and your loved ones. Discover these Christmas items, for collecting or as presents here at Porzellantreff!
Quality reference
dishwasher-safe