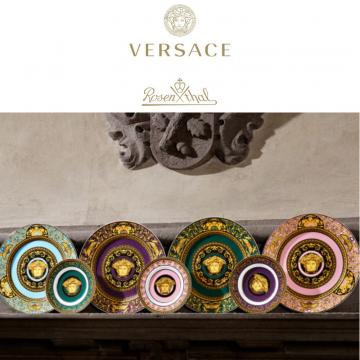 Rosenthal meets Versace
Rosenthal and Versace - these two names are synonymous with high quality and excellent products. The Rosenthal porcelain brand is known for combining traditional values with innovative ideas. Versace is world famous for its idiosyncratic luxurious and glamorous style. Together, the two labels create exciting crockery, glass, and cutlery collections that are inspired by different cultures and historical eras.
Lifestyle collections from Rosenthal meets Versace transport you to worlds full of fantasy with antique elements and mythical symbols. Luxurious dream worlds that meet the highest standards are created from high-quality porcelain, glass, and stainless steel. Timeless and contemporary designs are created through Versace's special ability to combine past and present.

Porzellantreff.de is an official online shop partner of Rosenthal GmbH
Cannot add the item to shopping cart.