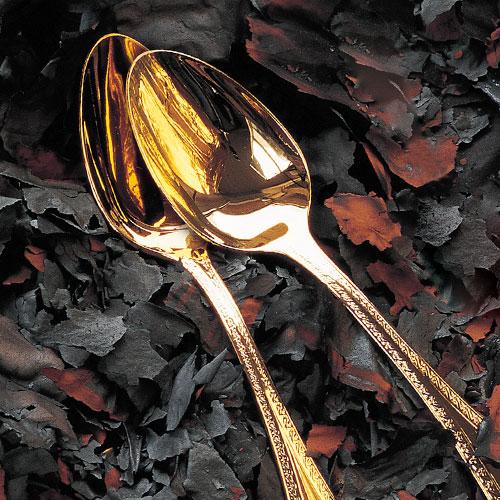 Rosenthal Versace Medusa cutlery 14 gram solid gold-plated – pure gold 999
Solid gold-plated cutlery made of 999 pure gold from the collection Rosenthal Versace Medusa will definitely give a special note to your dinner table. You can purchase knives and forks of this pattern as sets as well as separately. You will still find on each item a typical feature of the whole collection - the head of Medusa.
High-quality and solid gold-plated Medusa cutlery from Rosenthal Versace is not dishwasher safe. Therefore, to keep it for a longer time, we recommend you to wash all items of this pattern carefully by hand.
Combine your Rosenthal Versace Medusa cutlery with matching tableware from Rosenthal Versace Medusa.