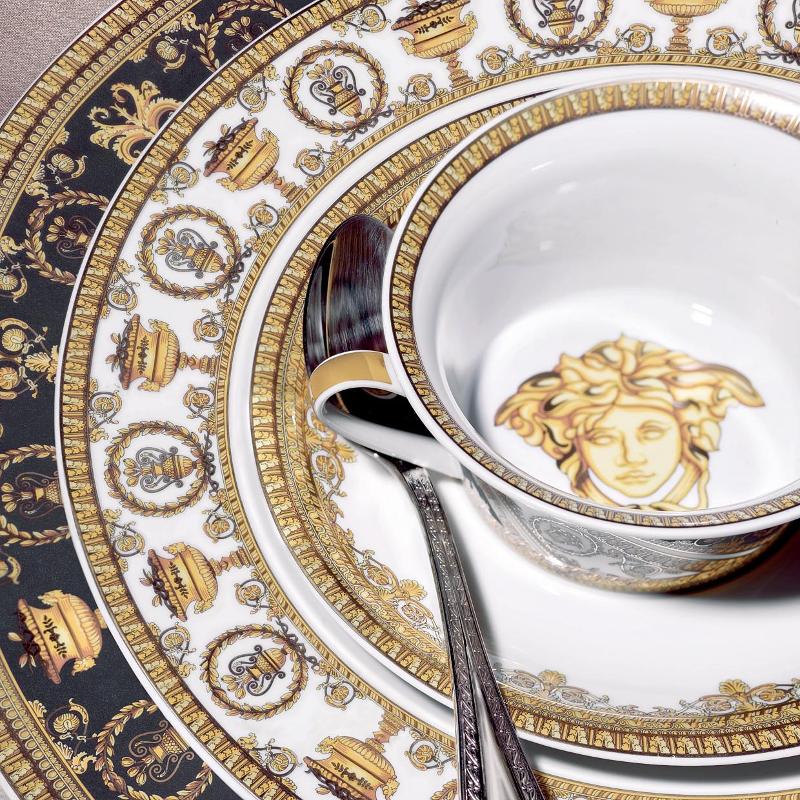 Rosenthal Versace I love Baroque
The opulent decor on the Versace I Love Baroque collection is characterized by the modern colours of white, black and gold. The focus of this collection is the well-known head of Medusa, which looks perfect on the tableware.
Discover the baroque opulence at the Rosenthal Versace "I ♥ Baroque" tableware in our online shop Porzellantreff.de!