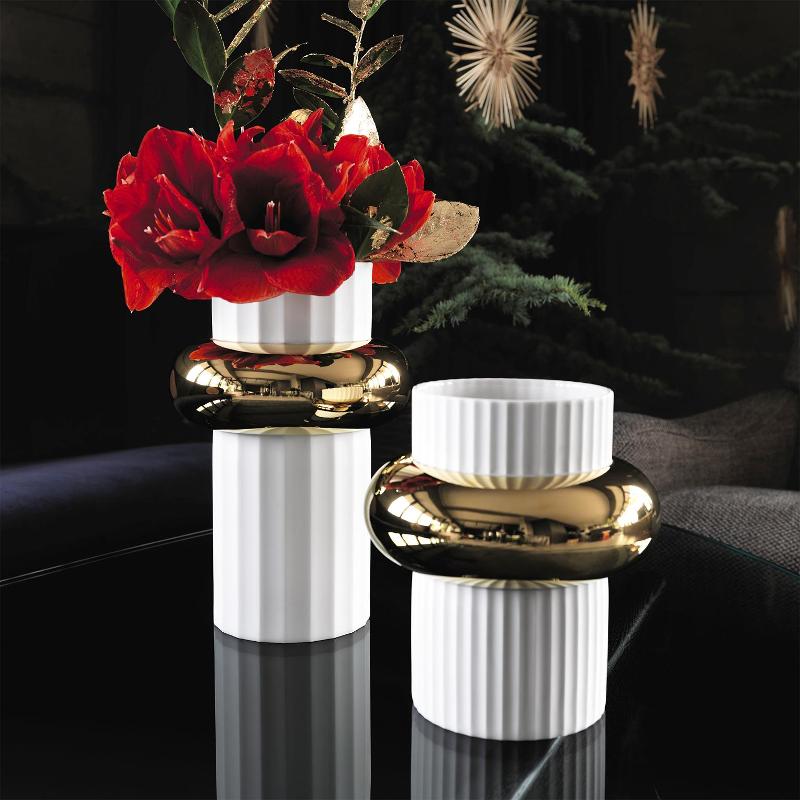 Rosenthal Studio-Line Ode
The Ode vase series was developed in collaboration with Rosenthal and design star Sebastian Herkner. The Ode vase forms a straight-line pillar, which is pierced through by a shiny porcelain ring with graphically maddish golden ornaments. The fancy design is eye-catching and sets great accents in your home.
Discover the ode vases in four sizes at Porzellantreff!