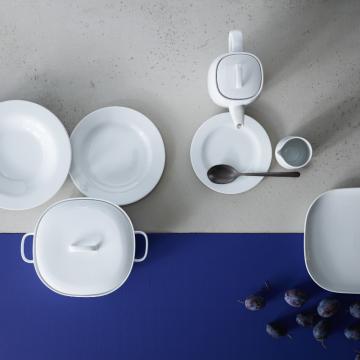 Rosenthal studio-line »Moon Weiß«
The British designer Jasper Morrison is one of the outstanding representatives of contemporary, puristic, functional design. The porcelain »Moon Weiß« from the Rosenthal studio-line convinces with its deliberately simple design and soft, clear design language. Rosenthal's studio-line »Moon Weiß« is tableware that dispenses with unfounded effects and exaggerated ornamentation. Due to its appealing shape, the noble material porcelain comes into its own. With Moon, Jasper Morrison has created a modern classic.
Complete your desired Rosenthal studio-line Moon Weiß items with matching cutlery, glasses, or table linen!