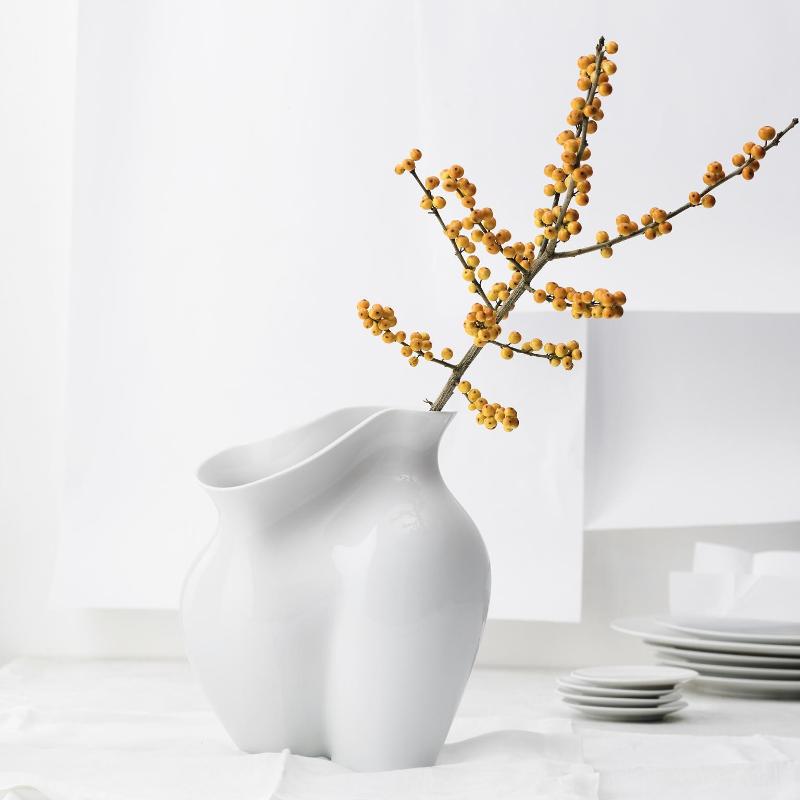 Rosenthal Studio-Line La Chute
The successful cooperation of Rosenthal with the designer Cédric Ragot finds its continuation. The designs of vases Fast, Squall and Blown inspired for the La Chute series.
The La Chute vase begins a moment of the movement. Two bodies melt into one, thy each contour seems to be blended. La Chute is light and precise. Discover a unique design at Porzellantreff!