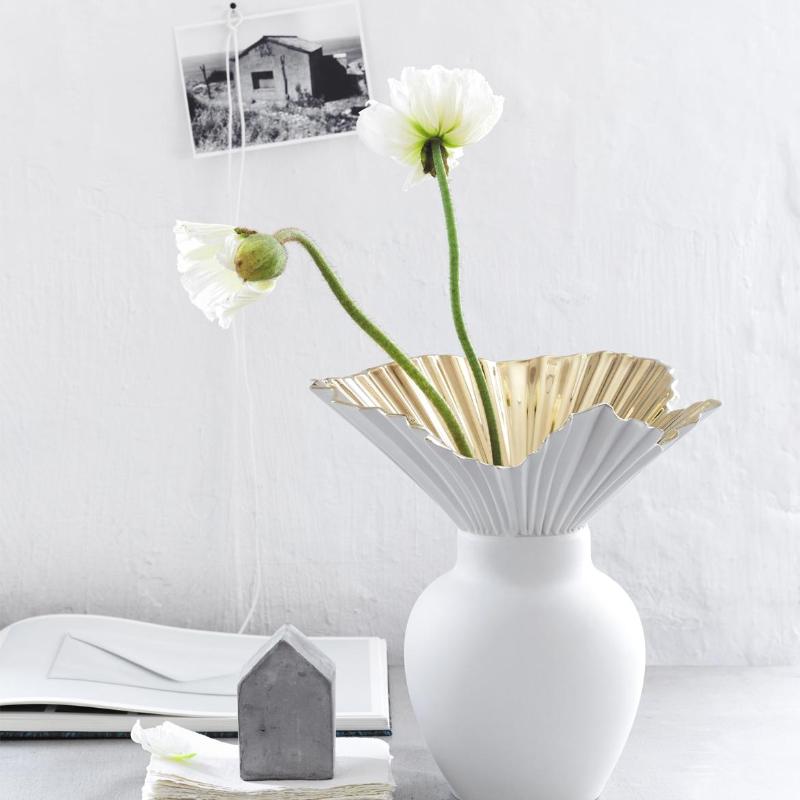 Rosenthal Studio-Line Falda - Gifts & Accessories
Falda Vases from the Rosenthal Studio-Line collection are a real eye-catcher. This biscuit-like porcelain vases with throats coated with gold or copper nicely emphasize the beauty of your favourite flowers. The bulbous vases and throats in Art déco were designed by Sebastian Herkner (famous German product designer).
Browse through the Rosenthal Studio-Line Falda Gifts & Accessories Collection in our on-line shop Porzellantreff.de!