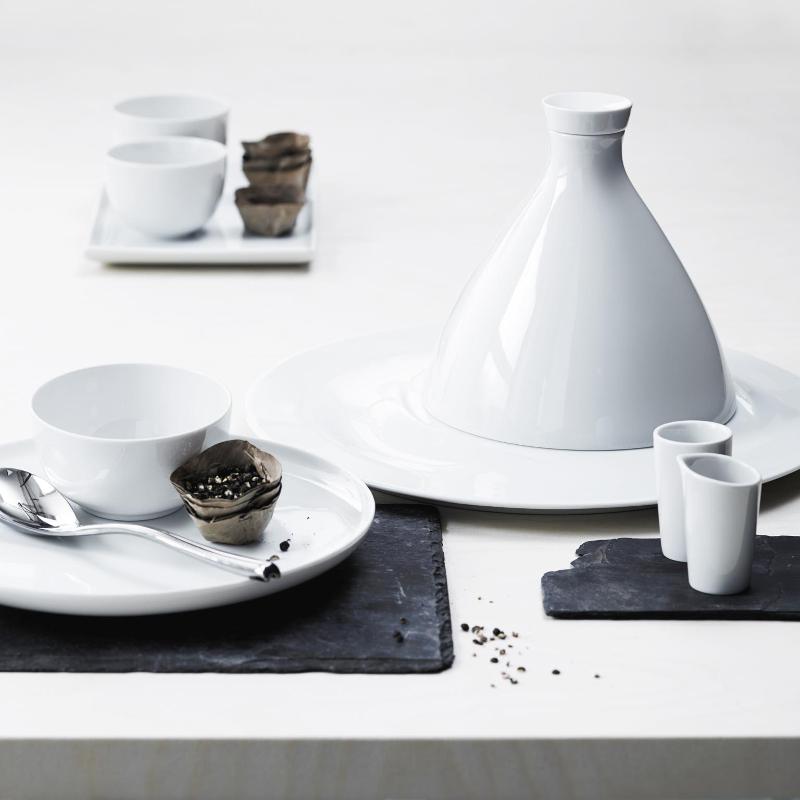 Rosenthal Selection Sixth Sense
Enjoy with six senses: Discover the innovative Gourmet Cloche 'Sixth Sense' from Rosenthal. The porcelain cloche designed by Gemma Bernal is a cover for your Gourmet plate. Prevent dripping of condensation water on your food!
In addition to the Gourmet Cloche, Rosenthal 'Sixth Sense' offers various closures and applications to stimulate your senses. You can serve essences and sauces separately and perceive your dishes first with the sense of smell before the haptic and visual pleasure.
Discover the innovative collection Rosenthal Selection Sixth Sense at Porzellantreff!